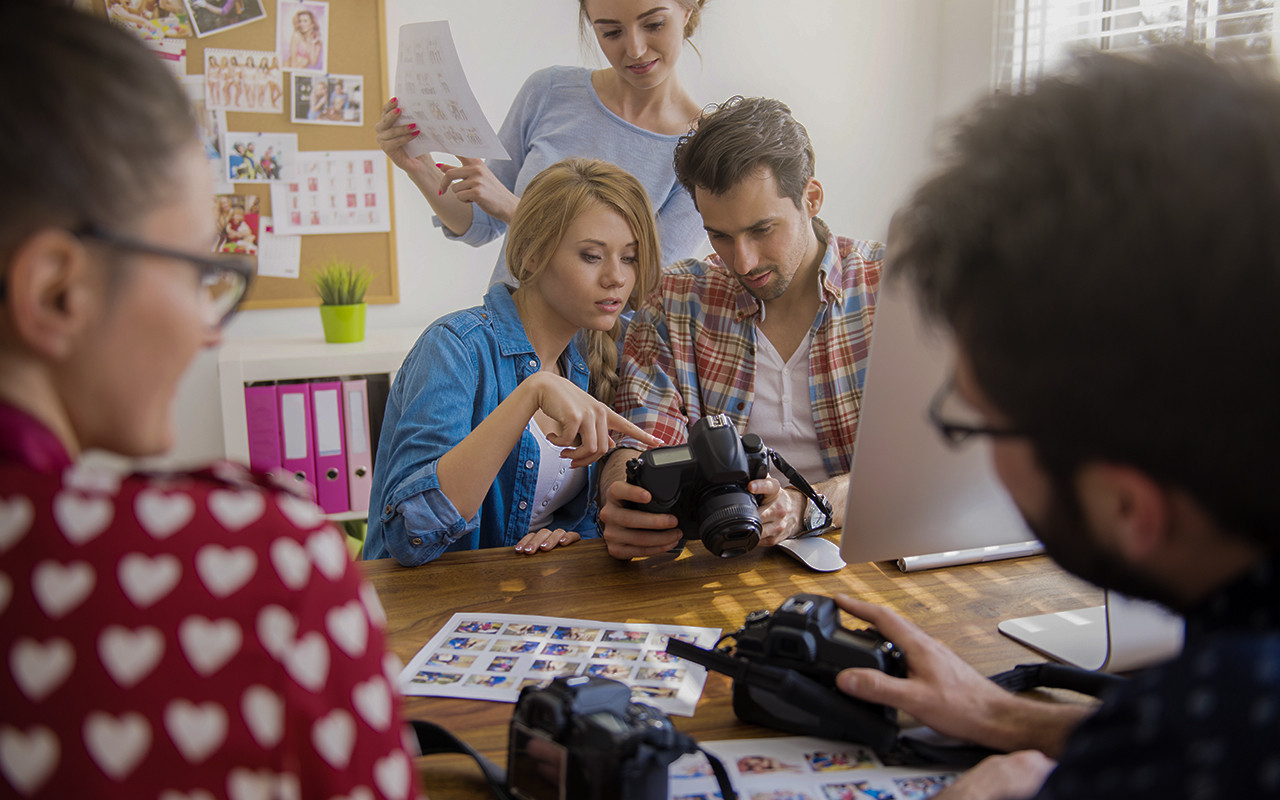 If you want to launch a photography business, utilize this step-by-step guide to begin your venture and achieve success.
Whether you're a pro photographer or just getting started, having a solid foundation for your photography business is essential to success. This guide will help you get (or refresh) your business off on the right foot.
We've put together ten steps to success: so you can make your You can start a photography business.
Working out your photography business goals

Choose your photography niche

Focus on your ideal client

Market evaluation and getting your pricing right

Create your photography business plan

Registering your photography business

Buy just the necessary tools

Create a photography portfolio website

Marketing your photography business

Building and growing your client relationships
Step 1: Working out your photography business goals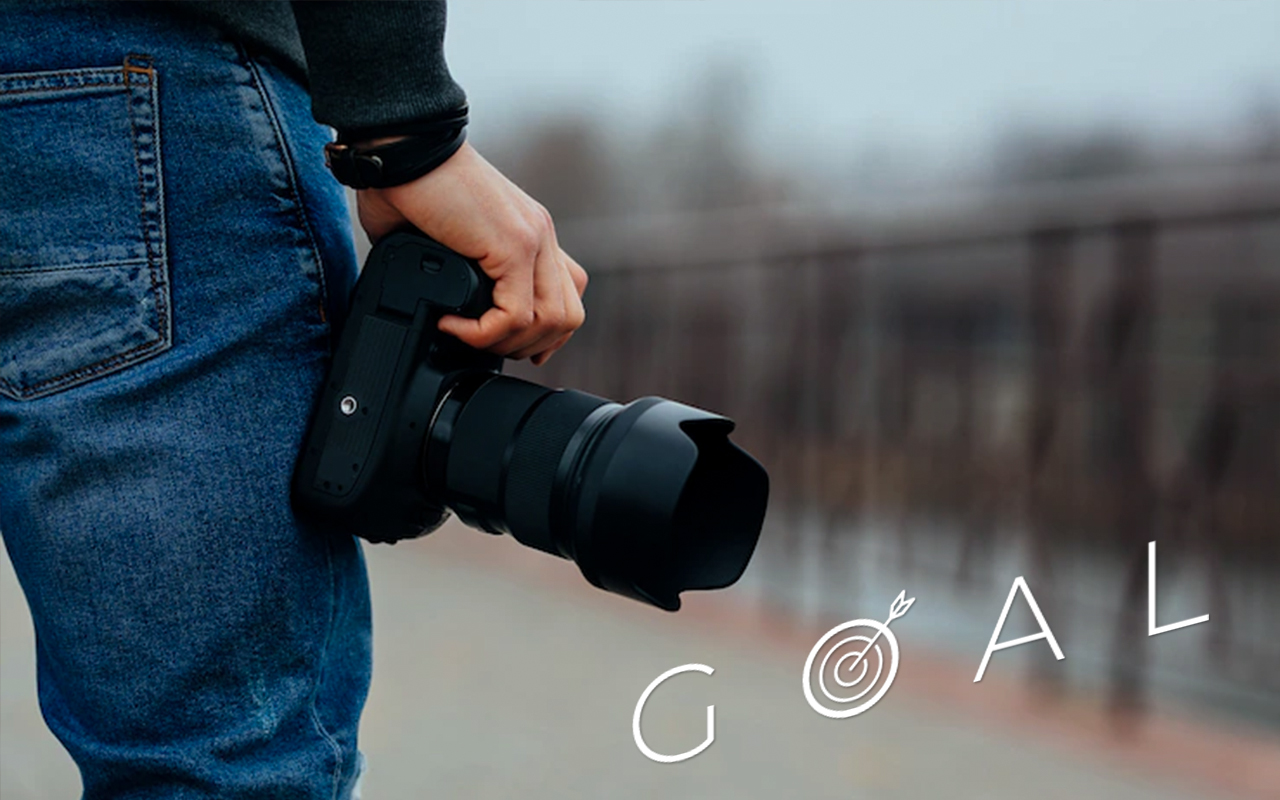 You will only succeed if you have defined goals you are constantly working towards. The same goes for your photography business- to achieve a long-term vision, you must set and follow through with specific business goals.
A few examples of business goals can be:
I am determined to become the best wedding photographer in my area.

My goal is to transition into photography as my primary income source, earning X annually.

My dream is to see the world through my photography assignments.
Essentially, the goal you set for your photography business will determine your following actions. Defining a model by setting tangible goals is key to having direction and purpose as we move forward with the remaining steps.
Read Also: THE RULE OF THIRDS – HOW IT CAN HELP OR HINDER YOUR COMPOSITION
Step 2: Choose your photography niche
Try more than one area to find your photography niche and move on. Instead, explore different types of photography to see which you like best. For example, you may be interested in portraiture, wedding, sports, or landscape photography. Once you discover what area you excel in, use it to grow your business.
Step 3: Focus on your ideal client.

After you have chosen your photography niche, it is time to decide who your ideal client will be. When brainstorming how to start a photography business, keep the following factors in mind when choosing your ideal client:
Step 4: Market evaluation and getting your pricing right
Before starting your photography business, get to know the market you plan on operating. This way, you can understand what potential clients might want or need from a photographer that they're not getting elsewhere. Plus, determine if people in your area hire photographers outside their immediate locality. Lastly, brainstorm how to set yourself apart from competitors by offering unique services or pricing options to help attract customers and grow your business.
Research the websites of all photographers in your area that offer similar services to what you plan to provide. For example, if you're starting a portrait photography business, find out the competition's rates. Do they have packages or a-la-carte rates? Most photographers list their Starting price on their website.
When starting your photography business, set your prices below the competition. But beware of setting your prices too low–you don't want to end up in the red.
Step 5: Create your photography business plan
It's time to create a business plan using your photography business checklist guide. By creating a detailed business plan, you can start your photography business with the end goal in mind and work towards making it a sustainable enterprise.
What should a photography business plan include?
The following are the essential aspects of a photography business plan:
Business Description:
Describe in detail the defining characteristics of the photography business you are starting.
What would be your USPs?

Competition Analysis

What would service would you offer

What would be your product line?

Who's your target client?
The legal structure of your business:
Before you start your photography business, you must understand the various legal aspects of running a business. This includes understanding the types of businesses - sole proprietorship, LLC, or C-corp - and their associated setup costs, personal liability protections, and tax and compliance requirements. Furthermore, consulting with a lawyer before making any big decisions about your business is advisable. Lastly, remember to pick out a name for your photography business!
Investments:
Before starting a photography business, calculate all potential expenses and ensure you have enough money for operational costs. This includes legal fees associated with setting up your business, marketing campaigns, office or studio space costs, and any necessary equipment.
Cost of running a business:
To ensure that your small business is profitable, consider all reoccurring expenses - including but not limited to: renting space, purchasing supplies, repairing and maintaining equipment, and professional fees for CPAs or assistants. Furthermore, calculate the costs you will accrue with each new photography assignment.
Marketing and Advertising
In addition to other business plan features, you should also include a comprehensive analysis of how you will accumulate your clientele. What marketing and advertising avenues are available to you? How much will they cost initially, and what is the return on investment that you anticipate achieving?
Read Also: HOW TO BECOME A PROFESSIONAL PHOTOGRAPHER
Step 6: Registering your photography business
Now that you have a clear plan for your photography business, it's time to make it legal by registering it as an entity.
Here are the steps you need to follow to register your photography business:
Finalize your photography business name
The importance of a good business name cannot be understated - this will also become your brand name. An ideal brand name is simultaneously memorable, unique, and descriptive. However, the most critical element is that it should be available to use without anyone else claiming it in a similar context.
Determine a few names you like, then research whether anyone else is using the same name.
Make sure to book a domain name for your business, and if possible, always go for a .com.

Register for social media accounts in your business name on all major platforms to protect your brand, even if you don't plan to use some of them.

A trademark search with the US Patent and Trademark Office Search page is crucial if you want to maintain complete control over your brand name. Registering a trademark will ensure that nobody else can use it in the future, so this step shouldn't be ignored.
Register as a legal entity
To comply with local and federal tax laws, you must register your business as a legal entity (sole proprietorship / LLC / C-Corp).
Setup a business bank account
Keep your business and personal finances entirely separate by opening a dedicated business bank account to handle all transactions related to your company. Get a debit or credit card from the same financial institution for any expenses where online / card payment is necessary.
Check on the business licenses you need
Check with your local municipal and state government to see what business licenses are required for you to operate as a professional photographer in your area. Only some photography businesses need to be licensed, but you must check and make sure before getting started.
Business Insurance
Photograph business insurance may initially seem like a tremendous cost for new businesses. However, the risk of being in an unfortunate accident or situation without coverage is not worth taking. Make sure you have the right photography business insurance to cover liabilities such as theft, third-party claims, lawsuits, and other unexpected events. Photographer insurance does more than protect your photography gear--it protects your whole business!
Investigate Full Frame Insurance. Professional photographers receive insurance, including liability coverage for camera equipment, professional omissions, and general liability with this company. You are offering three policy event choices - Event, Annual, and Annual Plus that will protect your photography business from paying out of pocket in the case of a claim. Let Full Frame help you make your photography!
Finding a lawyer, you can bank on:
Although most photographers don't require the assistance of a lawyer, it's always best to have one on retainer in case an unforeseen event occurs.
Step 7: Buy just the necessary tools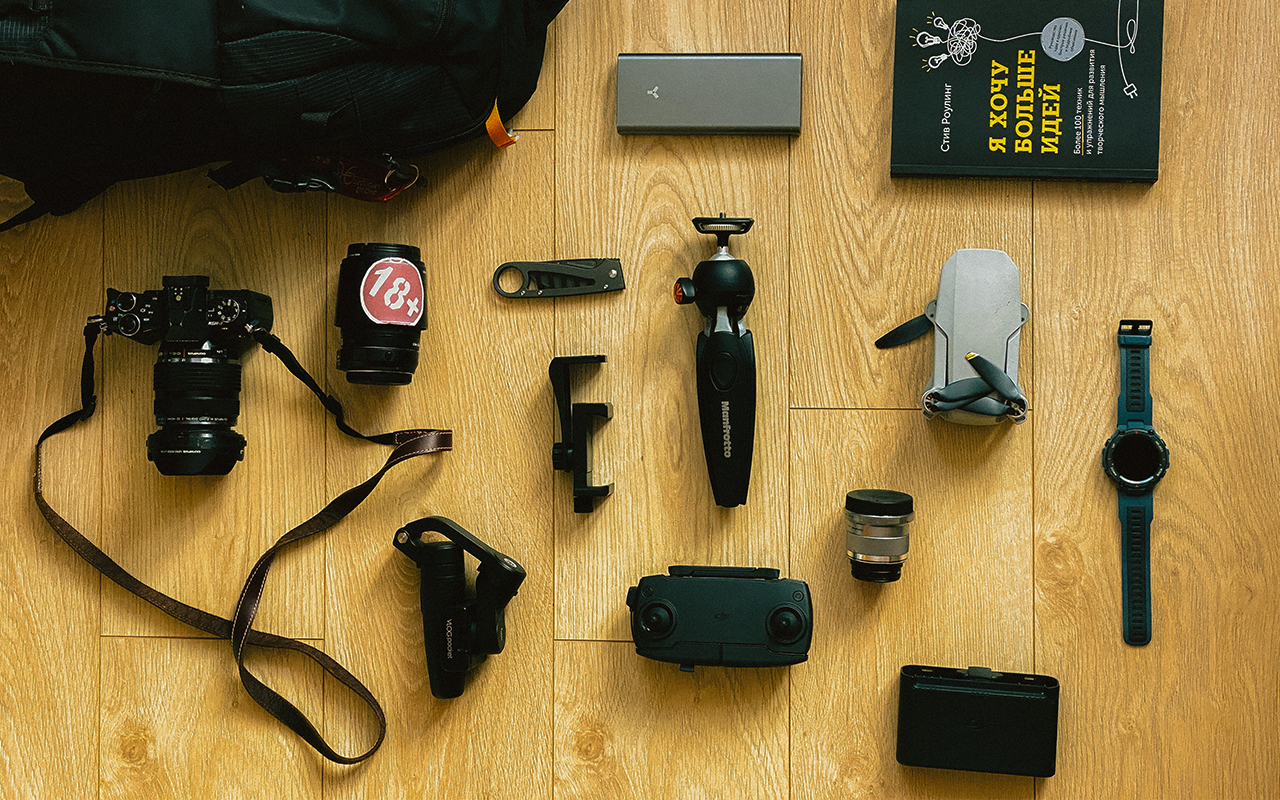 Now that you're starting to see success with your photography business plan, it's time to ensure you have the best photography equipment to take on upcoming assignments.
Only purchase what is essential and be mindful of spending too much on the latest gadgets. You can always rent some of the pricier equipment for a specific photoshoot when they are required. Make sure you own photography equipment like a good camera, backup camera, lenses, flashes, batteries, and charger that will form your photography gear day-to-day. After you shoot the photo, you need to invest in editing it, which requires software, a computer, and other programs. Store these files carefully so your clients can receive high-quality prints or albums from you. Find a photo lab that suits your needs and get samples done to ensure top quality for customers.
Step 8: Create a photography portfolio website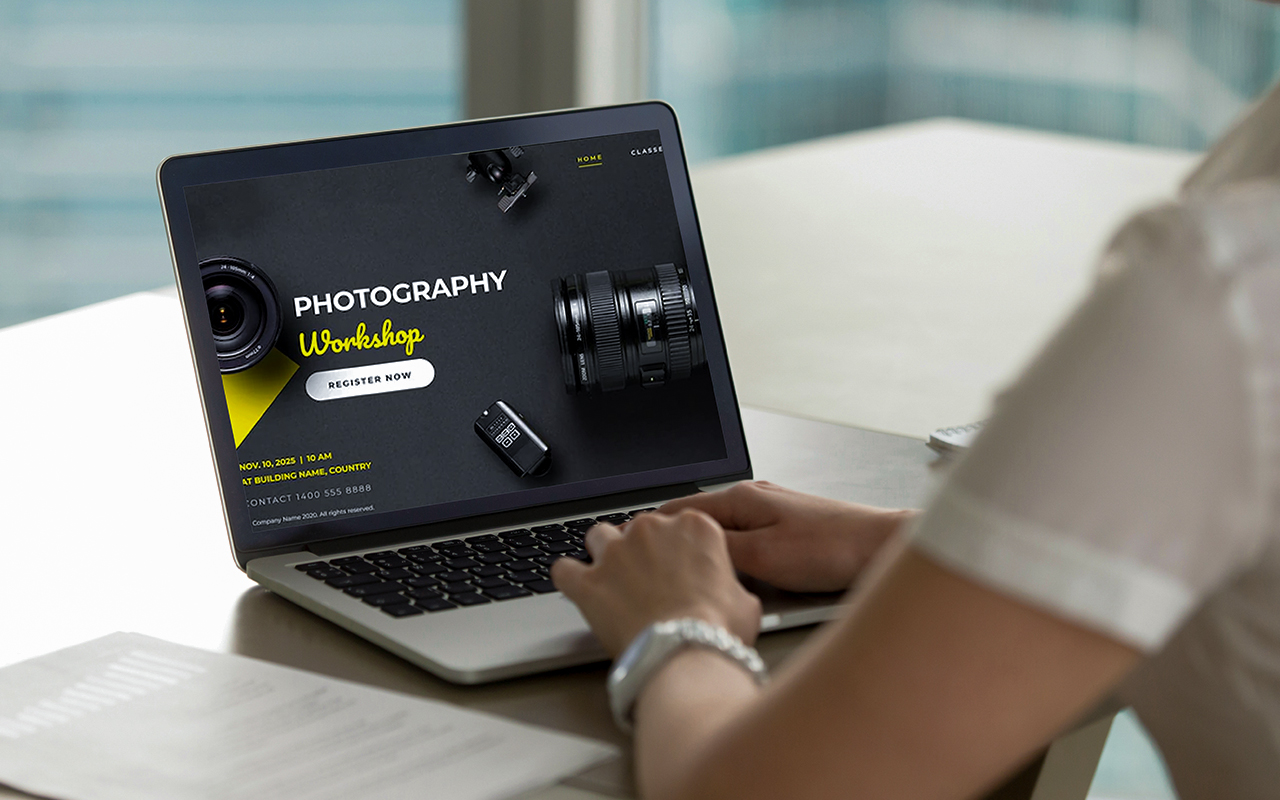 A portfolio website is the most crucial tool for any photographer angling to expand their business. After all, it's your gateway to the world that potential clients will use to get acquainted with your work and you as an artist. For this reason, you must ensure that the first impression is good!
If you want to know how to create an excellent portfolio website, read on for five tips.
Only present your best work, don't put everything on there. Categorize and curate your work thoughtfully.

Keep your portfolio website looking professional and modern. A minimalistic approach to design will let your work stand out more. Also, avoid using jarring colors or gradients and any music playing automatically.

With more and more people using their phones as their primary internet source, your portfolio website must be mobile-friendly.

Your online portfolio website loads quickly and is secure.

Ensure that your contact information is visible on your portfolio website so clients can reach out to you without difficulty.
Step 9: Marketing your photography business:
Creative businesses, such as photography, can use the internet to expand their company, gain prestige, and connect with new customers.
Here are six ways to promote your photography business:
Attend photography events
There are many photography events you can find by searching on Facebook and Meetup. These gatherings are great for meeting other photographers and swapping tips. At more significant events like Photopro Expo, you'll hear from some of the best in the business and have a chance to network with them too. Business cards are essential for any photographer looking to build relationships with others in the industry.
By participating in online photography contests, you can get exposure and recognition. You can also focus on search engine optimization (SEO) of your portfolio website to gain new clients and businesses in your area.
Get ideas from your Facebook page and Instagram account.
Utilizing social media is a great way to measure the growth of your photography business through reviews, likes, shares, and hearts. You can use this data to generate ideas for blog posts - like discussing your experience shooting your most popular photo or providing a tutorial on how it was done.
Share your photography and expertise with blogging.
Besides gaining a wider audience for your photography, blogging offers SEO benefits that increase the visibility of your portfolio website. And you can easily manage everything yourself!
Promote your photography on social media
Two billion people actively use Facebook and Instagram every month to share pictures. You can take advantage of this by finding individuals who may need your services or simply showcasing your work to gain recognition. A great way to get started is by asking friends and family members to be some of your first customers. Then, start sharing photos and stories with everyone you know! Creating a buzz around your brand is key to building connections.
If you want to grow your photography business, you most likely have already created a Facebook page and an Instagram account. If not, no worries! You can start by learning the basics of using social media.
Paid ads are a fantastic way to support your photography business, and you can use social media marketing in conjunction with paid advertising to jumpstart the growth of your venture.
List your business on Google and Bing.
Photography businesses can use Google and Bing to get traffic from all over the world, but these search engines also let you list your company as local, which in turn helps bring locals right to your website.
Seek Referrals from clients
Referrals have been a trusted mainstay for professional photographers for quite some time before social media came along. If occasionally you're among the lucky ones with clients referring their friends or family to you, great! But don't just depend on luck and happenstance; make sure to reach out to your clientele actively and regularly seek referrals. You can contact them by email or call according to their convenience.
Step 10: Building and growing your client relationships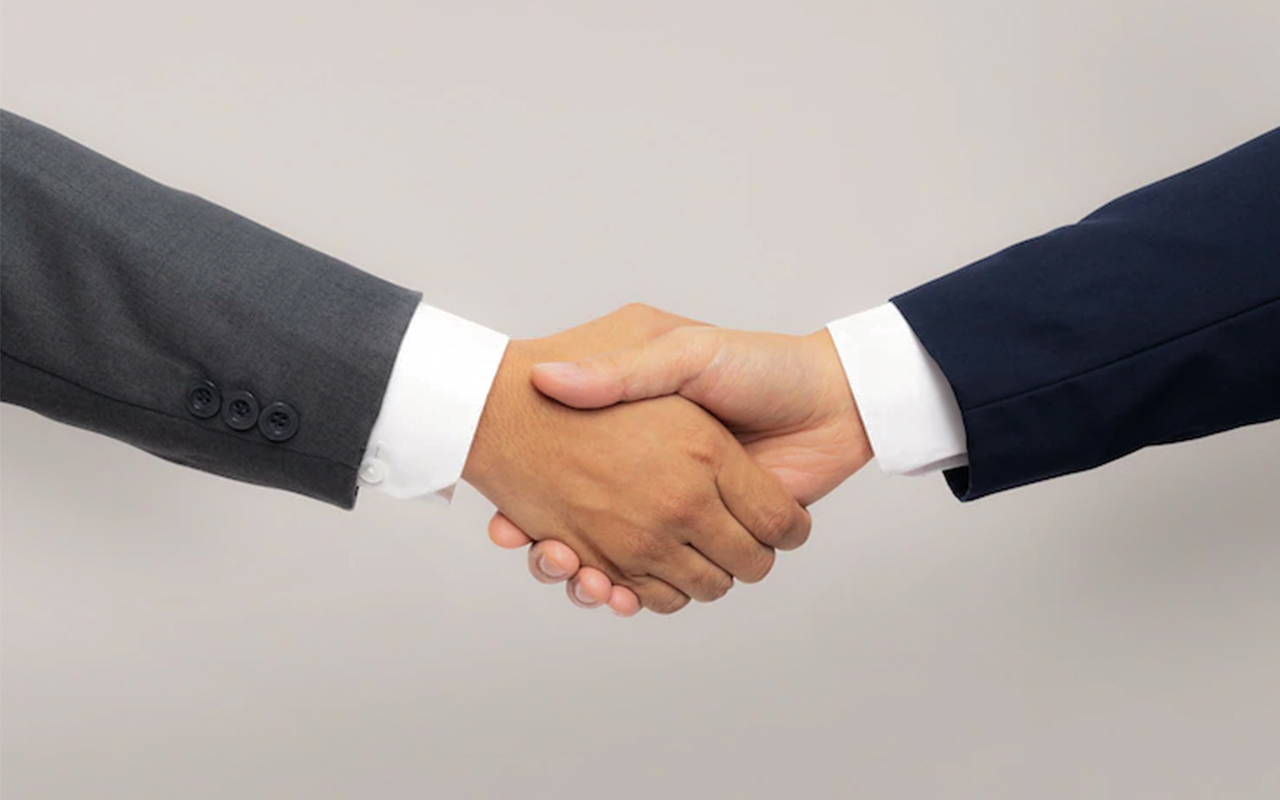 Finding the first photography clients willing to hire and pay you for your services can take time and effort.
When venturing into wedding photography, your initial clients will more than likely be your close friends. They hold the key to helping you get a foot into this industry and can help promote your work to others. Making sure to engage with them and continue building relationships-this continuously will only mean good things for future business opportunities.