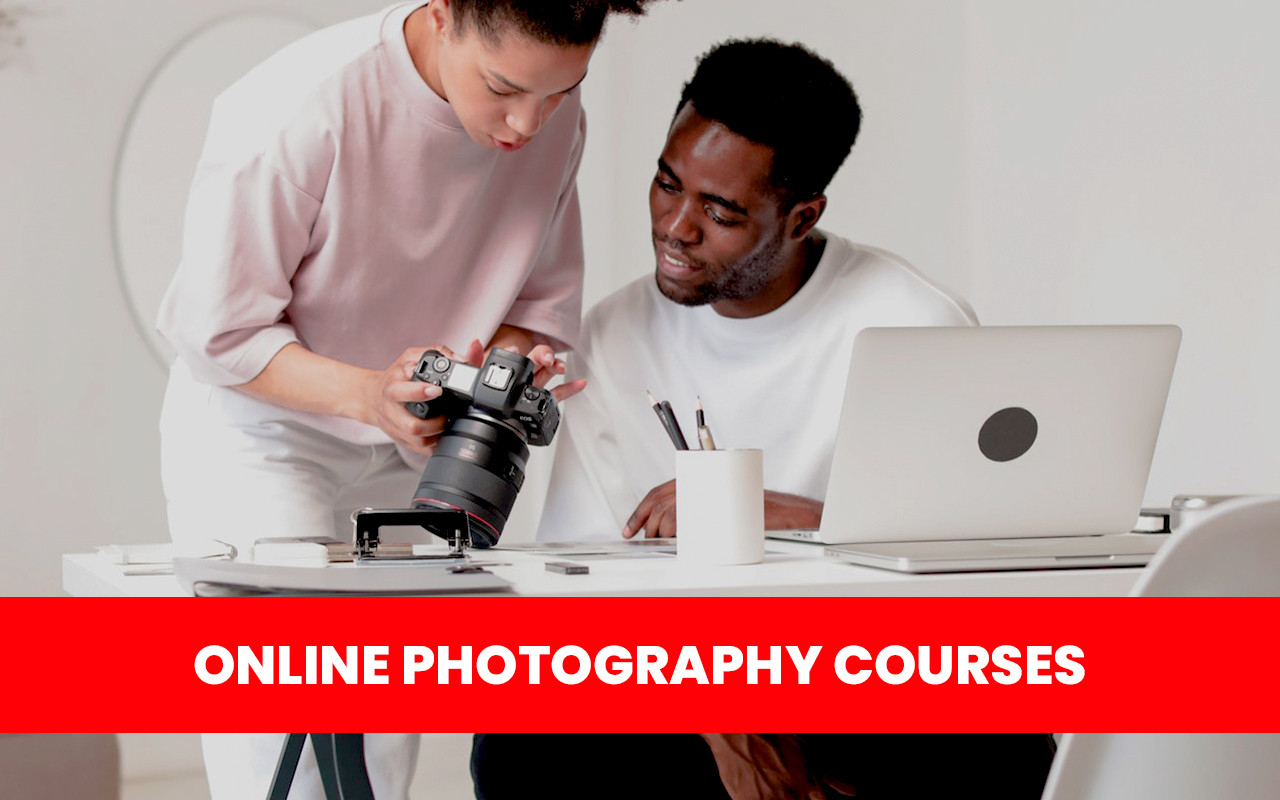 Learn Photography Properly
The Compelling Image provides low-cost online photography courses that are accredited and flexible enough for students to learn photography on their schedule and wherever they may be. Regardless of your goal, whether to develop your skills or to have a new profession, we offer photography courses that fit your preference. Look at the photography classes we offer below to learn more and advance your photography skills today.
Photography Online Courses
1) Wide Angle Photography Course
Want to photograph stunning, sweeping images that capture the breadth of a scene? With our wide-angle photography course, you'll learn everything you need to know to take professional-level photographs with a wide-angle lens. Get ready to take your photography to the next level and explore the world of wide-angle photography! Our course will teach you the basics of wide-angle photography and provide you with tips for creating dynamic and captivating photos. We'll also cover the key elements of composition and help you create stunning images with the wide-angle lens. Sign up now and get ready to photograph the world in a whole new way! Read more
2) Low- Light Photography Course
Most anyone can make well-exposed photographs in daylight. Much more challenging are good photos made at night or when light levels are at their lowest. But to stow your camera in less than optimum lighting conditions is to forego a whole other world of photographic expression and creativity. This online photography courses, mentored by professional photographer and photography educator Arlene Collins, is designed for those who want to push their photographic style, gain control of image exposure in low light and create a distinctive and personal look to the photos they make. Read more
3) Landscape Photography Course
Have you ever stood in a landscape so beautiful it took your breath away? As photographers, we are constantly trying to capture and save that moment forever. Whether you live in an area with deserts, oceans, forests, or plains, this online and interactive landscape photography course & professional photography course online will help you improve your eye for landscape compositions so you can share those moments of awe with others. Read more.
4) Travel Photography Course
Have you ever heard yourself saying it looked better in person than in this picture when sharing photographs of your journeys with friends and colleagues? The pictures we make while traveling or on holiday are our visual memories of the places we've visited. We want those images to have an impact and tell a story of our journey in a way that holds the interest of the viewer. With this online and interactive photography course, instructed by professional travel photographer and travel photography workshop leader Arlene Collins, you'll take your photography beyond "snapshots" and learn to tell the story of your travel experiences in well composed "Photographs. Read more
No matter which course you select, we guarantee your path toward improving photography will begin here.
Clear, Concise Online Photography Classes
Our comprehensive and well-organized photography classes will help you overcome any confusion, resulting in pictures that can measure up to those captured by professional photographers. With this program, you will make a one-time investment that will equip you with precise and extensive knowledge, giving you complete mastery over this breathtaking art. Furthermore, our course will provide an education that will remain with you for many years.
Photography classes FAQs
1) How Can I Learn Photography Online?
Ans If you're interested in photography, whether you're a beginner or an advanced photographer looking to improve your skills or explore new topics, many classes are available tailored to your level and interests. In addition, our courses are designed and instructed by professionals in the field and can be customized to fit your skill level and specific needs. You can find the perfect photography or photo editing course at an affordable price that suits your schedule, whether you wish to learn shooting portraits, outdoor photos, family or lifestyle photos, or Adobe Lightroom or Photoshop. When you begin, we will suggest more learning materials that match your interests, and you can join the community to gain more knowledge about your preferred photography topic.
2) How Difficult Is It To Learn Photography?
Ans Learning photography is easy now. In the past, having extensive equipment, a darkroom, and years of experience was necessary to take pictures, but those days are gone. Nowadays, anyone can pursue photography using just their smartphone camera without additional equipment. Even though everyone can access a camera, they can still take good photos. Becoming proficient in photography still requires effort and commitment to learning the skill over time. Fortunately, plenty of resources are available online, such as courses, advice, knowledge articles, and a community of professionals to guide you in this endeavor. Discovering your photography niche is crucial. Whether it's capturing weddings, families, or nature, or delving into filmmaking and video editing, once you find your passion, dedicate the necessary time and effort to it, and you will eventually become an expert.
3) Which Classes Are Recommended For Beginner Photographers?
Ans Over 116 photography classes teach the Fundamentals of Photography and can help you start a career as a professional photographer. Our tutors use a clear and structured approach that is useful regardless of your prior experience, whether acquired formally or independently. Their experience and knowledge can be of great benefit to you. You can explore various related topics, including lighting, Adobe Suite, filmmaking fundamentals, and photography mindset courses, in addition to the basics classes to kickstart your photography career and discover your preferences.
4) What Career Paths Can You Take With Photography Classes?
Ans Portrait, family, and wedding photography are among the most sought-after types of photography. Becoming a portrait photographer can provide you with a consistently reliable income source, unlike other types of photography that may be more seasonal. There are various types of photography, such as commercial, fashion, travel, outdoor, wildlife, nature, stock, and photojournalism, that you should consider. Social media provides various exploration opportunities, such as showcasing your photography skills to become an influencer or offering your services to others.